Photos
Engineering Disruptions - Christmas 2006
Photos: Noel Baxendale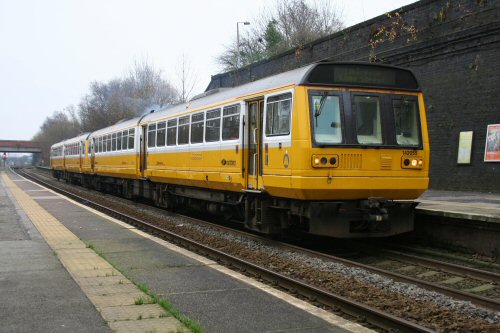 142055 + 142054 await the 1330 departure from Eccles to Liverpool Lime Street on Christmas Eve.
---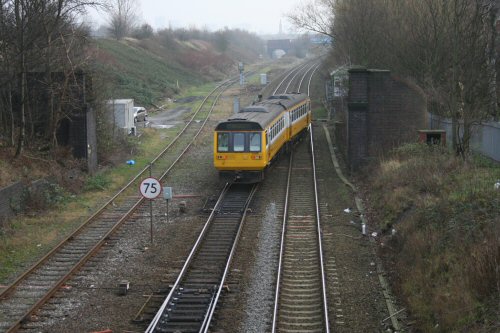 An unusual sight as 142055 crosses over from the 'up' line ...
---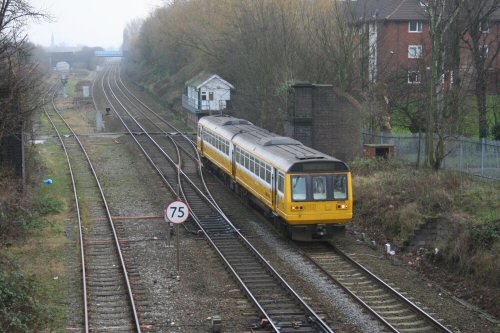 ... then returns on the 'down' line, passing the remains of Cock Robin footbridge which linked Tan Pit Lane with Devonshire Road until the extension of the M602 in the early 1980s.
---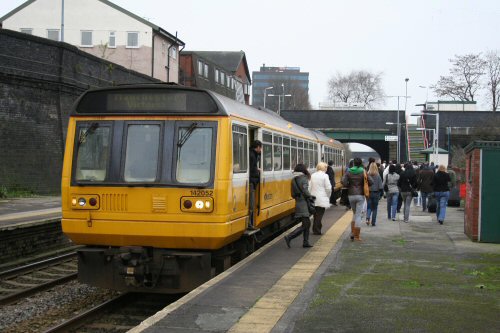 A crowd of passengers disembark from 142052s arrival at 1239 from Liverpool and head towards the waiting coach to continue their journey to Manchester - 27/12/06.
---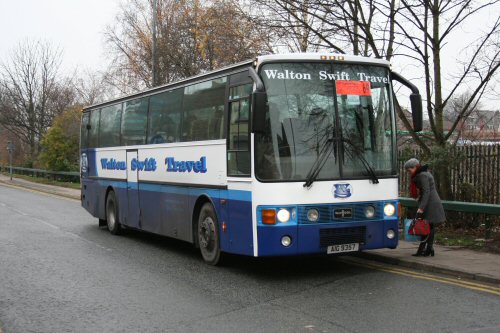 The Eccles 'standby' coach was AIG 9357 operated by Walton Swift of Preston. Lettering on the side proclaims "Bamber Bridge Football Club Official Team Coach".
---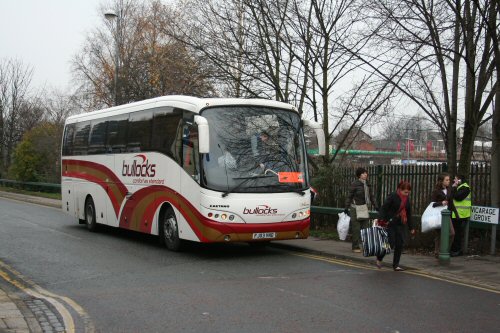 FJ03 VND with Bullock of Cheadle, a Volvo B12M with Caetano bodywork, brings more Liverpool-bound passengers to Eccles.
---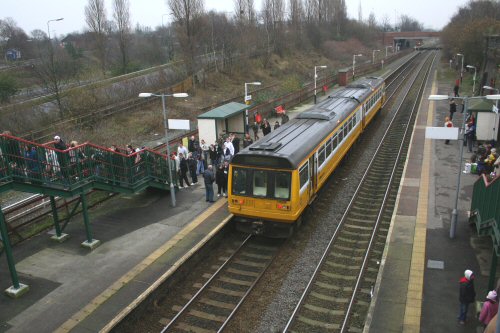 142055 brings another full load of Manchester-bound passengers at 1339 ...
---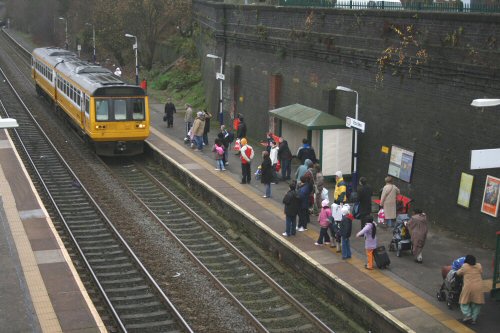 ... then collects the passengers waiting for the 1408 to Liverpool Lime Street on the opposite platform.
---